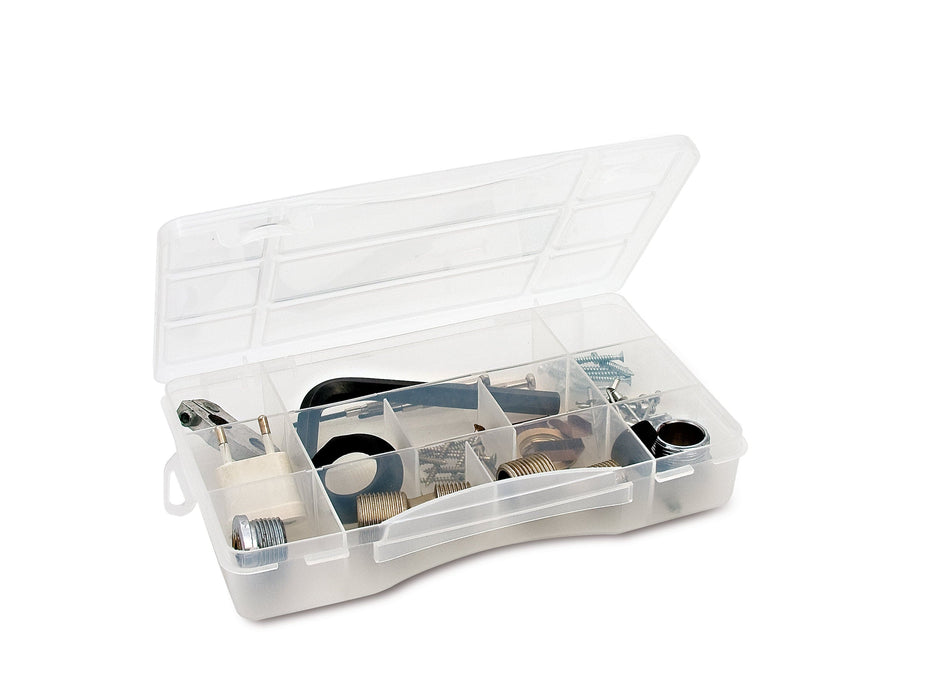 Clear Small Parts Organiser Case Kit with Dividers 240-12 (12 Pack)
Sold out
Translation missing: en.product.item.price.original
£51.20
Translation missing: en.product.item.price.current
£22.50 ex vat
The Clear Small Parts Organiser Case Kit is designed specifically for storing small parts such as fixings, watch batteries, crafting materials, and more. These durable units are a cost-effective solution allowing you to organise, store, display, and transport your items.
These are transparent allowing the contents to remain visible and the hinged lid comes with safety locking clips to secure your materials.
Each unit comes with fixed dividers with 12 storage compartments. This includes 9 small compartments, 2 slightly larger compartments, and one long rectangular compartment which is ideal for longer items or even a small screwdriver. 
These are sold as a complete set of 12 individual organiser cases. 

This item contains:
1 x Transparent Casing Unit - great for organising small parts
Click Shut Lid - Lids click shut allowing safe storage

12 x Fixed Dividers for each Assortment Box 
Product Specification
Item model number: 240-12
Product Dimensions: W240 x D155 x H41 mm
Material: Polypropylene  
12 Units per pack