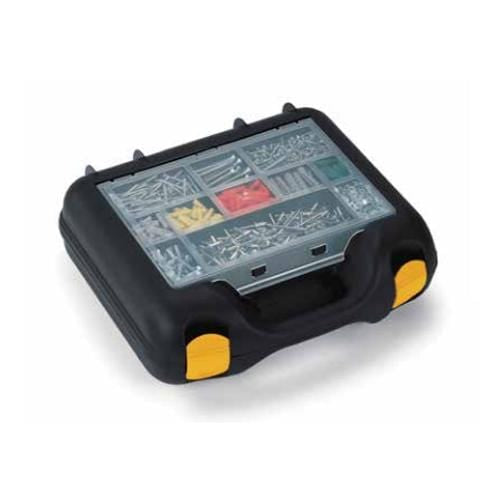 Drill and Fixings Travel Organiser Carrier Club Case
Sold out
Translation missing: en.product.item.price.original
£18.06
Translation missing: en.product.item.price.current
£10.35 ex vat
Keep all your fixings and drill in one place with the Club Case Travel Organiser. This carry case is designed with transporting your drill and small parts together in one unit.
Whether you're a tradesman moving small parts from your van to site, working in a workshop, or just into Home DIY, this item saves you the hassle of moving various clunky items about with your drill. The casing unit comes with a handle that allows you to transport your items easily.

The Case comes with a drill compartment, organiser, and fame retardant adhesive foam protection. The organiser comes with multi-compartments in different sizes allowing you to easily organise and store your fixings together.
Product Specification
Item model number: TCLUBCASE 1T
Product Dimensions: W387 x D340 x H130 mm
Material: Polypropylene