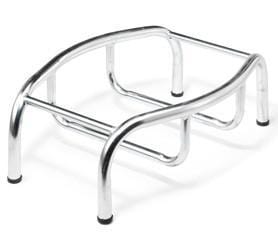 Oval Shopping Basket Plinth
This Shopping Basket Plinth is a great way of storing your oval-shaped shopping baskets in an efficient and organised manner, which will reflect positively on your customers. This low stacker is designed to work with our wire oval shopping basket range.

Great for organising and storing our oval baskets
Static unit allowing you to keep all of our baskets stored in one place
These are compatible with our oval baskets.
Colour: Bright Zinc Plate