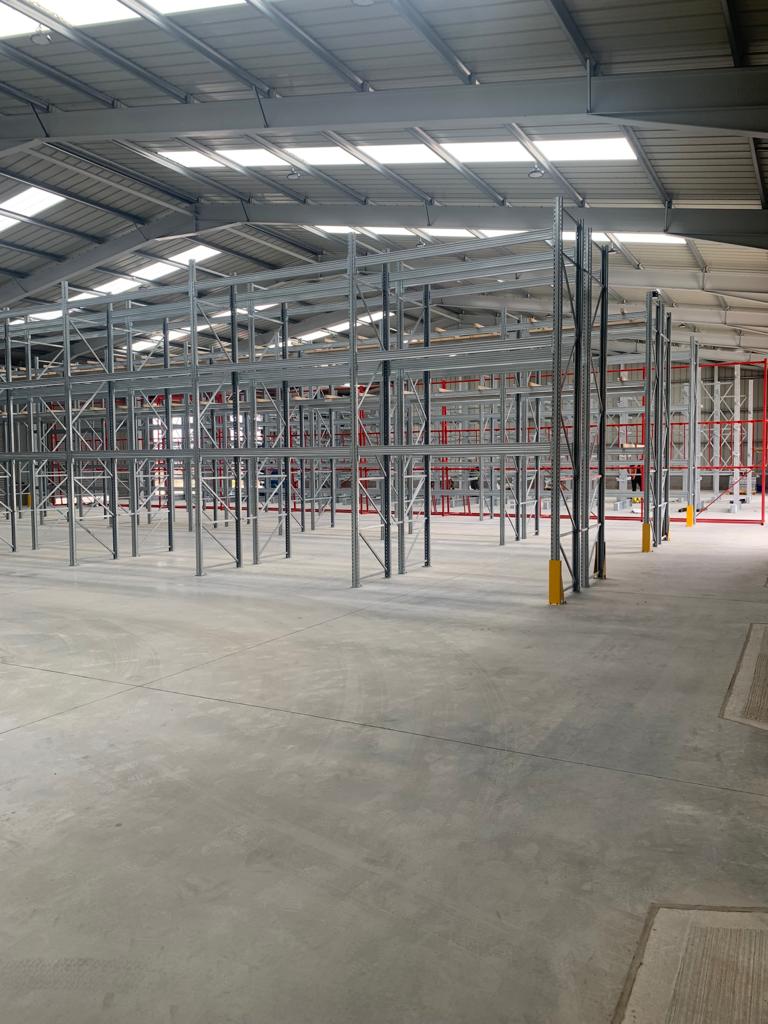 Filstorage's Biggest Contract Helps Independent Merchant Create Biggest Depot
DESIGN and fitout specialist Filstorage has completed the biggest single job in its 30-year history.
The East Yorkshire business provided final design plans and supplied and fitted racking and shop shelving for a brand new £4.5m depot built by leading builders' merchant James Burrell.
The development – on Whitehouse Innovation Park in Billingham, Stockon-on-Tees – sits on a four-acre site and consists of a trade counter and shop, office, warehouse, and yard.
It is the biggest depot in James Burrell's 146-year history and brings the total number of branches operated by the merchant to 11, all of which are concentrated in Yorkshire and the North East.
Gary Winter, Filstorage account manager for the North East, said that with almost 150 years' of experience under its belt, James Burrell were clear on how they wanted the new depot to look and function.
The merchant provided a tight brief, Gary added, with just final design plans needed to be produced and approved before work on the £230,000 contract could get underway.
Gary said: "We met with the guys from James Burrell to discuss their concept and how we could deliver on it with our systems and our products.
"That got us to the final design pretty quickly and enabled us to get on site.
"For us, this is the single biggest contract we've delivered, and that is due to the size of the site and the amount of racking required. We supplied vertical racking, pallet racking, and cantilever racking across the warehouse and yard, and fitted out the trade counter and shop.
"The yard particularly holds a lot of cantilever racking; we fitted four runs with another three in the warehouse.
"We also fitted six runs of pallet racking which is double what we'd normally fit.
"It's a fantastic and ambitious project to have been involved in and it is already proving to be a huge asset to the construction sector in the region."
James Burrell is a family-owned, independent builders' merchant that has been trading in Yorkshire and the North East for 146 years.
The business specialises in heavyside, building and civils materials, as well as timber, roofing, dry lining and insulation, holding more than £8m of products on stock at any one time.
Tony Hall, Head of Operations at James Burrell, said the build could not have gone better from start to finish.
He said: "Filstorage has been our storage partner for 20 years or so and we always bring them in early on our projects.
"With this being our biggest project to date, they played an integral part in ensuring it was delivered on time.
"The plan and timelines they came up with worked very well for us and they delivered on their promises. The project went extremely well."
Tony added that the branch had 'hit the ground running' as the construction sector around Teeside remained buoyant.
"There's lots of activity in house building, commercial construction and civils and groundwork, which we specialise in, so the new depot is well placed," he said.
"It has everything we want both as a distribution hub and a customer collection point."