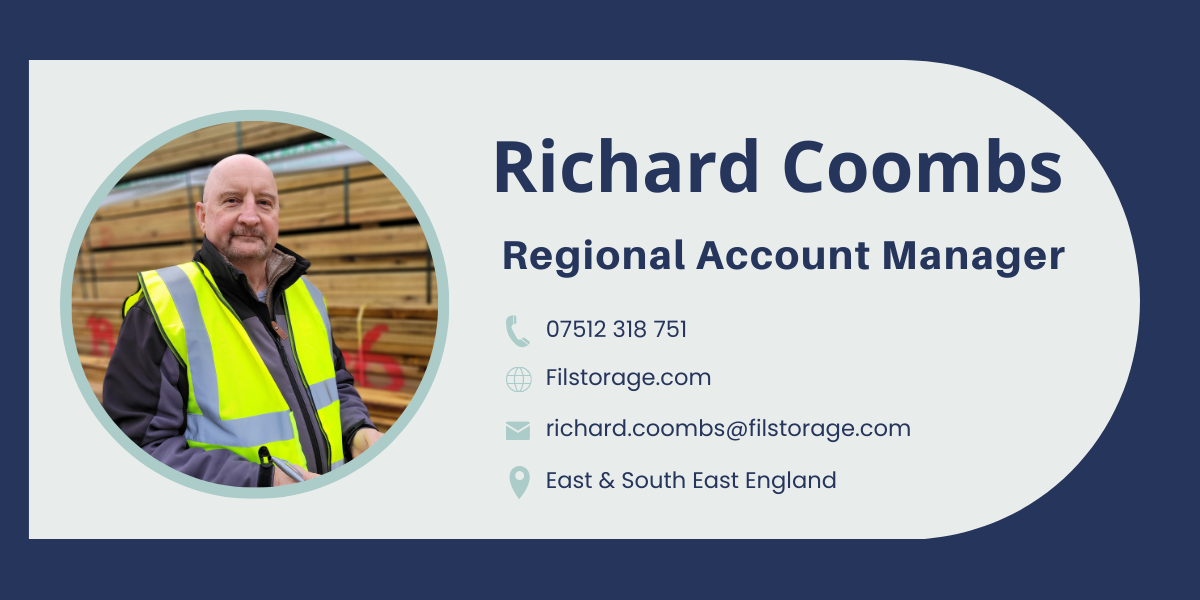 New Account Manager Soars Into South East For Filstorage
A DAREDEVIL of the skies has joined Yorkshire-based racking supplier Filstorage as the business's latest regional account manager.
Richard Coombs, who enjoys soaring to up to heights of 3,000 ft in his flex wing microlight in his spare time, is heading up the south east region for the design and fitout specialists.
He replaces well-known industry expert Graham Matthews who retired earlier this year after managing the company's south east and London client base for 12 years.
Graham retired due to ill health on what Managing Director Paul Taylor described as a 'sad day' for the business.
He said: "Graham has been a fantastic ambassador for our company for over 12 years, managing the whole of the south east and London and building up a great portfolio of loyal and supportive customers.
"He will be greatly missed by all of us."
Richard joins the business after spending 30 years in the office design and fitout sector, including running his own business.
A South African by birth, he moved to the UK in 2000 and is now based in Cambridgeshire from where he will manage a large region covering most of the south-east and East Anglia .
Richard said: "There are a lot of parallels between the office design sector and the work I'm now doing with Filstorage. Previously, I would go into a building and plan out meeting rooms, breakout areas, and offices. Now, it is about going into warehouses and measuring up for racking and mezzanine floors. The process is very similar.
"Having worked on the client side of other businesses and my own, working with clients is the part I really love. Getting to find out about their business, how it works and what makes them tick is really interesting."
Richard will be focusing on the region's builders' and timber merchants, but added that any businesses with a requirement for racking and mezzanine floors should get in touch.
Mike Gorman, Sales Director at Filstorage  said Richard had big shoes to fill but he was already picking up where Graham left off.
He said: "The south east is an important area for us and Graham did a great job of representing the business in that region. But Richard has come in and hit the ground running, already starting to establish himself as the face of Filstorage there.
"Although it was definitely the end of an era when Graham retired, we're sure Richard will usher in a new era which will be equally successful."
 Richard will initially cover the South East region highlighted in the lighter blue below