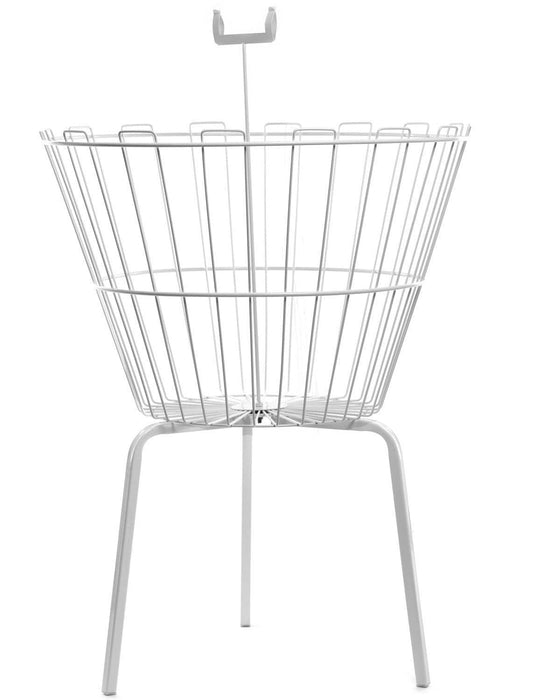 Wire Dump Bin Basket Round (21 inch)
Our round wire dump bin basket is widely used in retail environments for point of display and to showcase special offers or clearance deals. These are also great for attracting impulse buys from your customers and ideal for busy areas such as near tills and at the end of an aisle. 
These are also used for applications such as shed storage, foodbank storage amongst many other uses.
The price card holder is included as standard. They have also been coated in white plastic to prevent rusting and prevent snagging.
Easy and fast assembly
Product Specification
External Dimensions: W533 x D533 x H720 mm
Total height from floor to top of the card holder: 840mm.
Colour: White