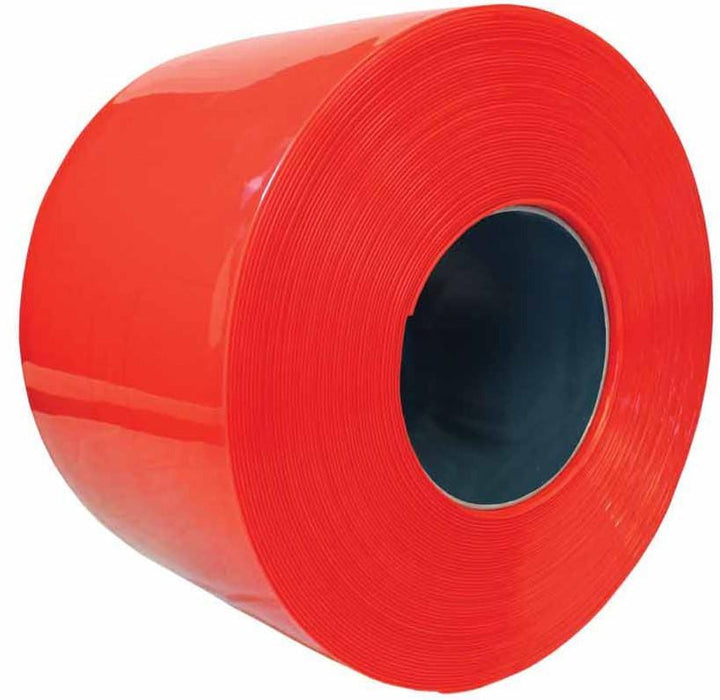 50m Roll PVC Strip Curtain (Red)
Product Description
A 50m roll of PVC strip curtain.  Ideal for repairs to existing curtains, or making your own design.
Our PVC Strip Curtains can be used for internal and external thermal partitions, and will act as a barrier against dust, fumes, insects, birds etc. Noise can also be reduced between production and quiet areas in factories. Our strip curtains are made from high quality, Cadmium and silicone free PVC material which offers good clarity and consistency of colour. The plastic also has UV stabilisers added, which will reduce the impact from direct sunlight.
Product Specification
Available in widths of 200mm or 300mm

Curtain Type: Red (Red strips can be used to highlight the door area for increased safety awareness)
For use in Temperatures : -15 to +50 degrees Celsius
UK manufactured, top quality.
 Delivery: 5 day delivery in most cases.