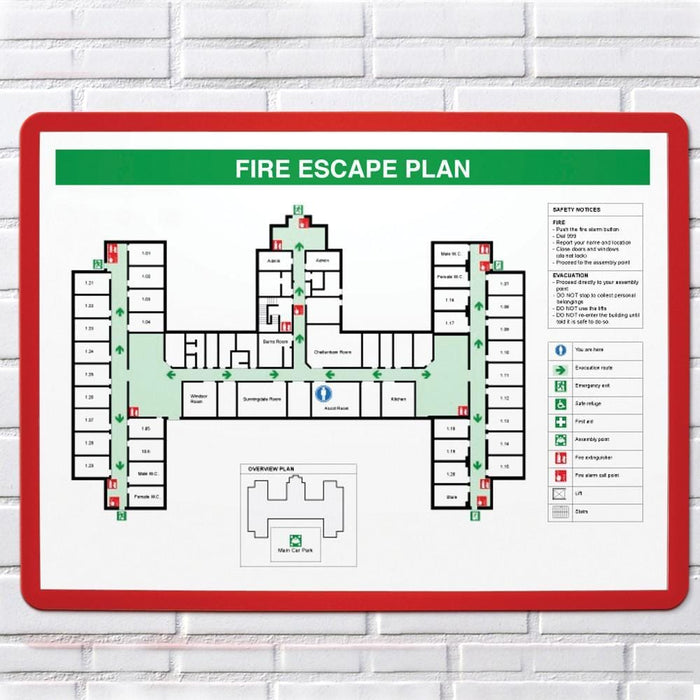 Adhesive Document Frame - Pack 10
Product Description
Self-adhesive Frames4docs are a unique range of colour coded frames designed for easy and prominent document display. Perfect for use in offices, shops, libraries and throughout the workplace to display all types of literature, certificates and information.
Frame any sign, chart or document in seconds with our fantastic self adhesive document frames. The tape has an aggressive adhesive which will adhere permanently to most surfaces.
Frames4docs are ideal for the portrayal of important information that needs to be shown prominently and act as perfect reminders for all staff in 5S and Lean Manufacturing.
The adhesive Frames4docs have a permanent, aggresive adhesive that has been selected to adhere to most sealed surfaces. This design allows for documents to be easily changed when required.
Product Specification

Supplied in packs of 10
Available in 5 colours (colours conform to British Safety Standards).
Frames can be used vertically or horizontally. Suitable for documents up to 1.5mm thick.
Available to suit various paper sizes;
A2 - pack of 10
A3 - pack of 10
A4 - pack of 10
A5 - pack of 10