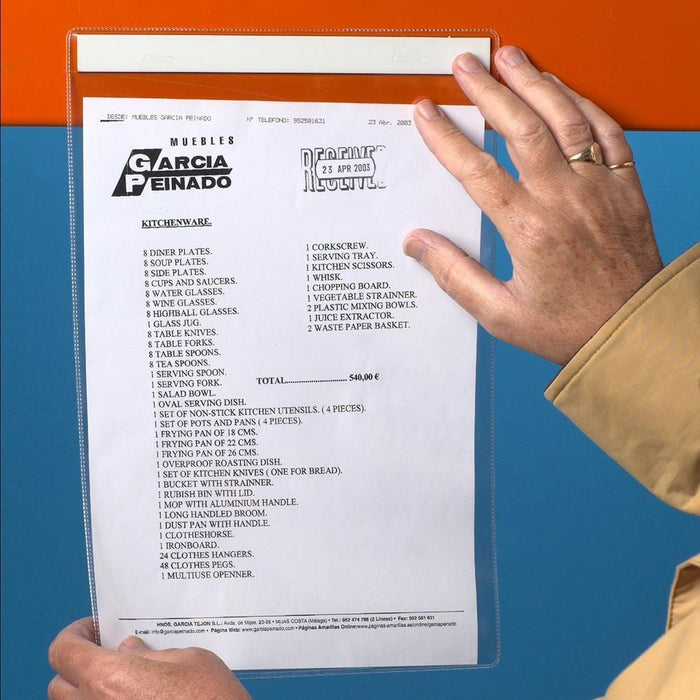 Clear Adhesive Document Pockets (Various Sizes)
Product Description
Manufactured from tough polypropylene, with welded edges for extra strength. Extra strong self adhesive tape is on the reverse for permanent fixing onto many surfaces.
A range of self adhesive document pockets to suit most environments. The adhesive pockets are supplied with an aggressive permanent adhesive tape along the top and bottom edge (A7 pocket has tape along the top edge only) for permanent fixing.
Ideal for when the documents inside the pocket need to updated or changed regularly.
Product Specification
Available to suit various paper sizes;
A3 - pack of 10
A4 - pack of 10
A5 - pack of 10
A6 - pack of 10
A7 - pack of 100
110x110mm - pack of 10
110x220mm - pack of 10