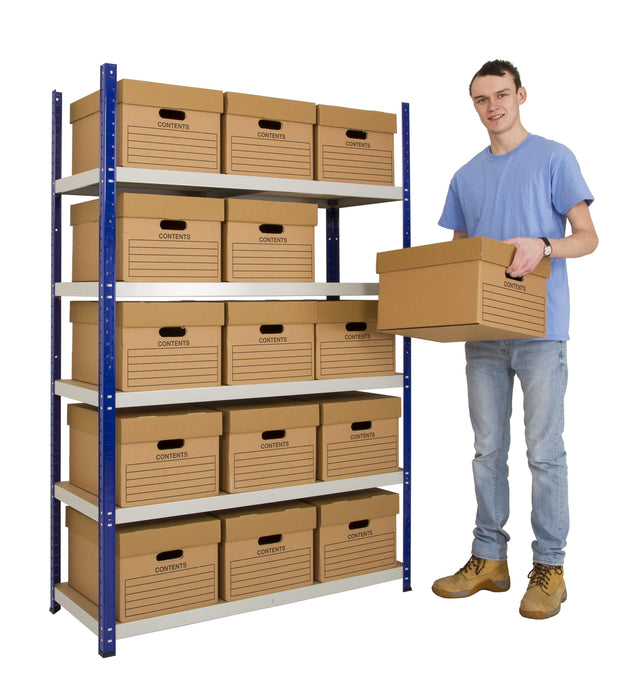 Clicka 265 Shelving Unit with 15 Archive Storage Boxes
Product Description
The Clicka 265 is a popular shelving kit ideal for the office, Workshop, Garage, or other environments. The simple to build and sturdy construction allows you to solve your storage problems. Choose to build as one full-height bay or as a low storage unit and a workbench.
This unit comes with 15 Archive Boxes making it easier than ever before to get organised
This range is easy to erect with an approximate 10 minute assembly time with no need for nuts & bolts! Our Clicka Shelving is also tested and certified to the highest European Standards (GS TUV).
Product Specification
Size: H 1770mm x W 1200mm x D 450mm
Shelf Load: 265kg
Max Bay Load: 1325kg
Colours: Blue/Grey
Materials: Uprights and Beams steel, 5 x 8mm chipboard shelves and 15 Archive Boxes