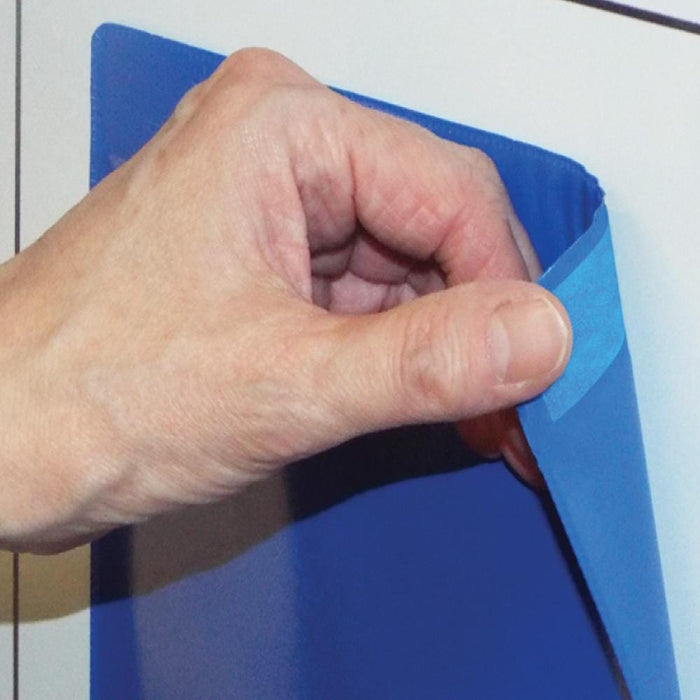 Colour Adhesive Pocket - Pack 10
Product Description
Coloured Self-adhesive document pockets helps protect and highlight important messages, these display pockets are perfect for use on most surfaces around the workplace offering a permanent fixing.
Industrial quality coloured document pockets, which will help protect important work and safety messages. The clear plastic front makes replacing the document fast and easy. 
Extra strong Self Adhesive fastening for permanent general use applications.


Product Specification
Available to hold A4 or A5 paper, in vertical or horizontal orientation. 

Supplied in packs of 10
Available in 5 colours (colours conform to British Safety Standards).