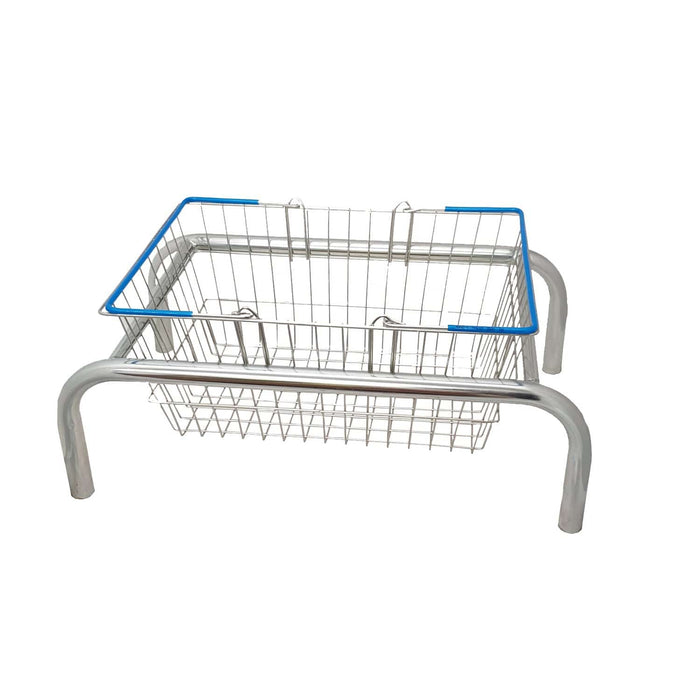 Wire Shopping Basket Plinth
The Shopping Basket Plinth is a great way of storing your shopping baskets in an efficient and organised manner, which will reflect positively on your customers as opposed to having a pile of baskets sat on the shop floor. 
This low stacker is designed to work with our wire shopping baskets and our luxury wire baskets. 
Our plastic baskets do not fit this plinth so we recommend purchasing our wire baskets to use within. The stacking plinth does not come with feet as it is designed to sit statically in one position to store your shopping baskets. These are best situated in your store entrance as customers pick up their shopping baskets.
Product Specification
Colour: Bright Zinc Plate 
Dimensions: W 445mm x H 225mm x D 420mm
Capacity: 20 Baskets

Baskets not included