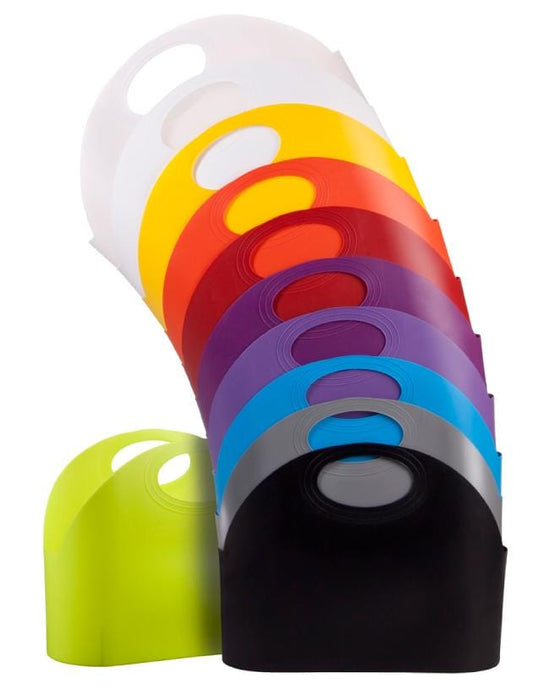 J-Bag Shopping Basket 15 Litre - Pack of 10
The fantastic new alternative to traditional wire or plastic shopping baskets.  The J-Bag is strong and durable yet lightweight to make shopping a more pleasurable experience for your customer!
The bags stack inside each other so can be easily located near your entrance without the need for a separate stacker.
Printing available for orders of 25+. Please contact us for a quote 01430 410450.
14 colours to choose from! Please note there is a 5-10 day lead time on J-bags.
The price is for a pack of 10 the same colour.   
Product Specification 
Capacity: 15 Litre
Dimensions: 450mm wide x 375mm high x 180mm deep
Quantity: 10 

Colour: Choice of colours - price is for 10 of the same colour.
Lead time: 5- 10 working days