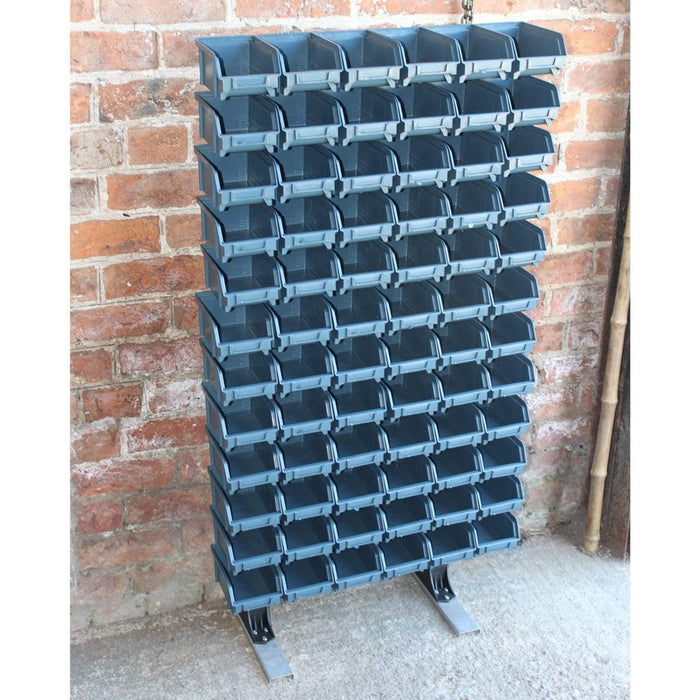 Freestanding Louvre Panel Parts Storage Bin Rack with 72 Bins
The Louvre Panel Rack is a complete unit that comes with 72 plastic parts bins. It is an ideal storage solution for items such as nuts & bolts, components, and other small parts. The rack is robust and suitable for commercial environments such as factories, workshops, and workstations.
This is supplied in kit form and has been designed for easy self-assembly. The bins can be removed from the rack if required and simply slot onto the panels. The bins have been manufactured in anti-shock polypropylene and are designed to not absorb smells and keep humidity.
Product Specification

Rack Size: 600mm wide x 1250mm high x 300mm deep

Bin Size:   103x166x73mm high

Colour: Steel rack and the parts bins are blue

Bin Material: Polypropylene