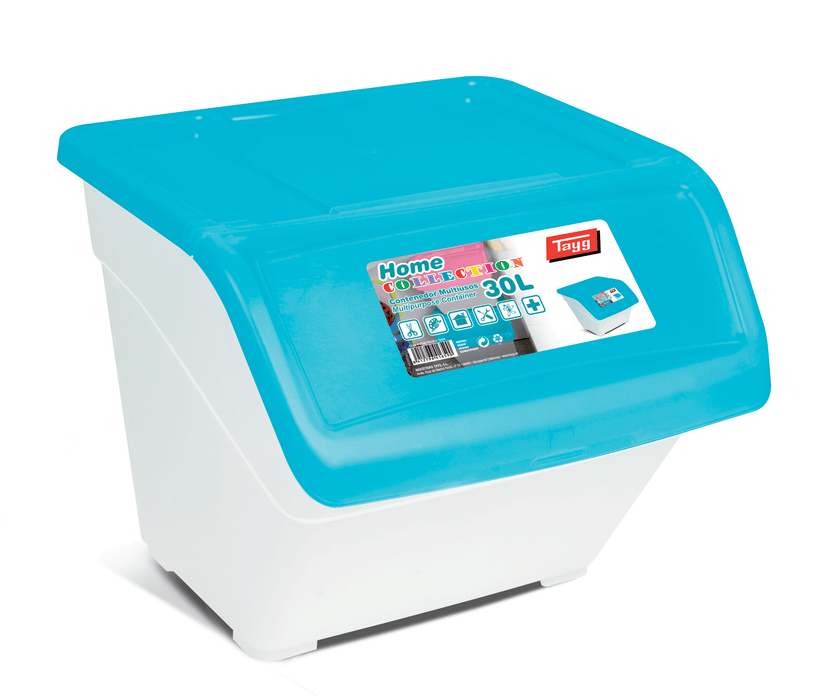 Set of 5 Stacking Container Box with Hinged Lid (TECO30)
Save

5

%
Translation missing: en.product.item.price.original
£73.16
Translation missing: en.product.item.price.current
£57.67 ex vat
The Stacking Storage Box comes with a Hinged Lid that can be removed if desired. The box has been manufactured using polypropylene, creating a sturdy unit. The box is both stackable and nestable (see video for more information).
These are great for general storage and are widely used for storing spare parts, electrical parts, toys, shoe storage and even pet food!
The open front design allows you to open each box individually even with other boxes stacked on top. Stacking the boxes upwards helps utilise your floor space, although we recommend that you store the heaviest box at the bottom to prevent them from being top-heavy. 
We have two colour options to choose from. Both come with a clear body but there is a choice of a blue lid and a clear lid.
These come as a set of 5 stacking boxes with moulded hinged lids.

Product Specification
Dimensions: D392mm x W399mm x H330mm 
Material: Polypropylene
Bin Quantity: 5
Capacity: 30L
Colour: Clear Body and choose from a clear or blue lid variation. 
Please note that the black body and coloured lid variations have been discontinued