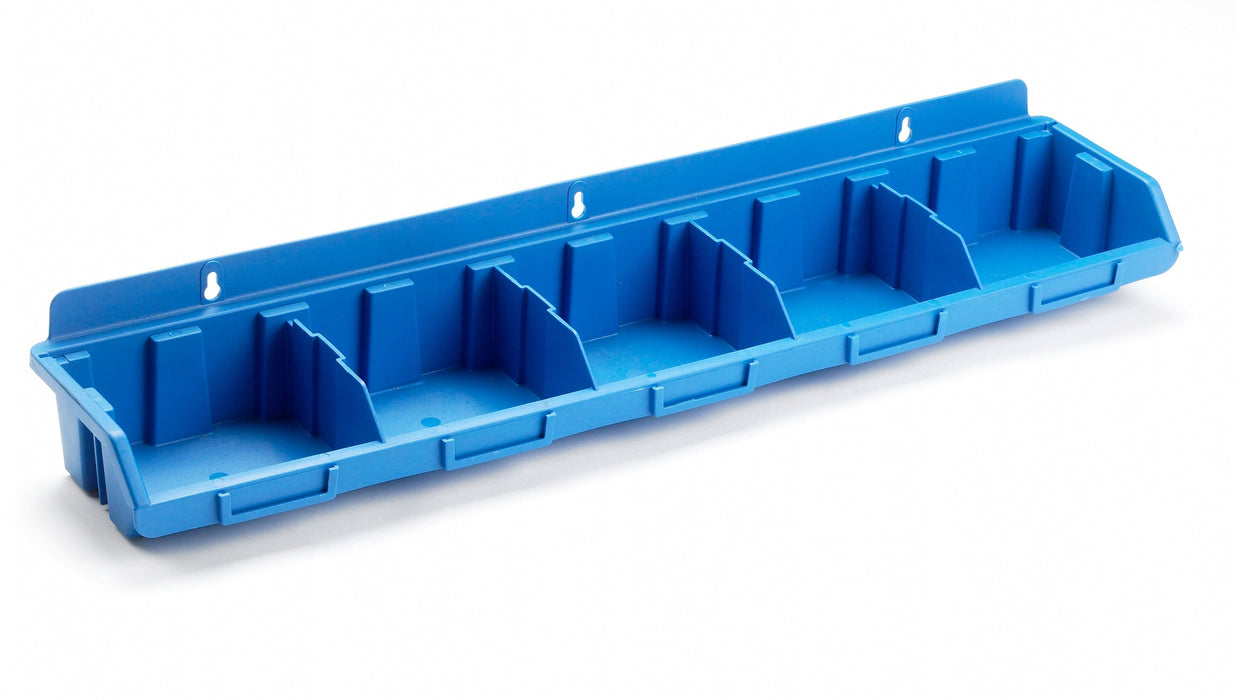 Modular Parts Storage Bin Trays
We stock high-quality and durable plastic parts bins that are designed to withstand commercial and industrial environments.  Our Modular Storage Bin Trays are available in pack quantities and there are 3 sizes to choose from. All 3 sizes are 600mm wide which allows them all to be stacked on top of each other.
Our Storage Bin Trays can be used as a freestanding unit and stacked on top of each other making them great for workbenches and workstations, or they can be wall mounted (fixings not supplied) which makes them great for van storage and general storage where wall space can be utilised. 
Parts Bins range comes with an open front design and is great for storing small parts such as nuts & bolts, screws, buttons & craft materials as well as other bits and bobs! Our Parts Bins can be used in any setting and are widely used in factory & workshop environments, offices, garages/sheds, etc.

Benefits include:
Easy to wall mount with pre-drilled holes.

Parts Bin Trays can be stacked on top of each other
Three sizes to choose from

Each compartment has a slot for identification labels (not supplied

Pack Sizes: 
Small - 20 Individual Trays
Medium -12 Individual Trays
Large - 4 Individual Trays
Lead Time is 5-7 working days on this product
Product Specification
Small Bin Tray
Overall Size: 85H x 600W x 130D (mm)
Number of compartments: 5
Compartment Size: 50H x 105W x 75D
Pack Quantity: 20
Medium Bin Tray
Overall Size: 100H x 600W x 165D (mm)
Number of compartments: 5
Compartment Size: 70H x 110W x 110D
Pack Quantity: 12
Large Bin Tray
Overall Size: 160H x 600W x 260D (mm)
Number of compartments: 4
Compartment Size: 140H x 120W x 160D
Pack Quantity: 4
Lead Time is 5-7 working days on this product