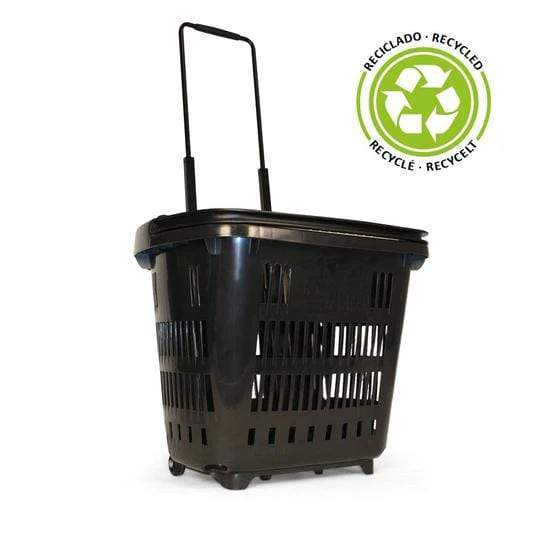 Plastic Shopping Trolley Basket 34L (5 Colours)
Shop & Roll 34 L, the most revolutionary shopping basket in terms of value and capacity
. It helps to make shopping a much easier task. Its excellent 
ergonomic design
, 
great mobility,
reliable materials, strength, and silent wheels
 make the whole shopping process a much more satisfying experience. 
Its 34 L capacity is optimal for both shoppers and storekeepers
. Ideal for different retail outlets: supermarkets, self-service shops, and convenience stores. Its capacity makes it
 

suitable for a whole range of sectors: food, textile, toys, electronic appliances, general merchandise, sports. 
These are designed to be used on supermarket and retail outlet floors.
Benefits include:
Sturdy construction
Reinforced bottom
The black option is made from recycled plastic
Retractable anti-bacterial handles
Stackable, moveable
Available in a range of colours
Easy to use

Quiet wheel material generates minimal noise while rolling

In Stock NOW !!!

We can customise for large orders
Product Specification

Dimensions
: H 404mm x W 465mm x D 353mm
Capacity: 34L  
Colour: Blue, Black, Aqua Green, Red, Lime Green