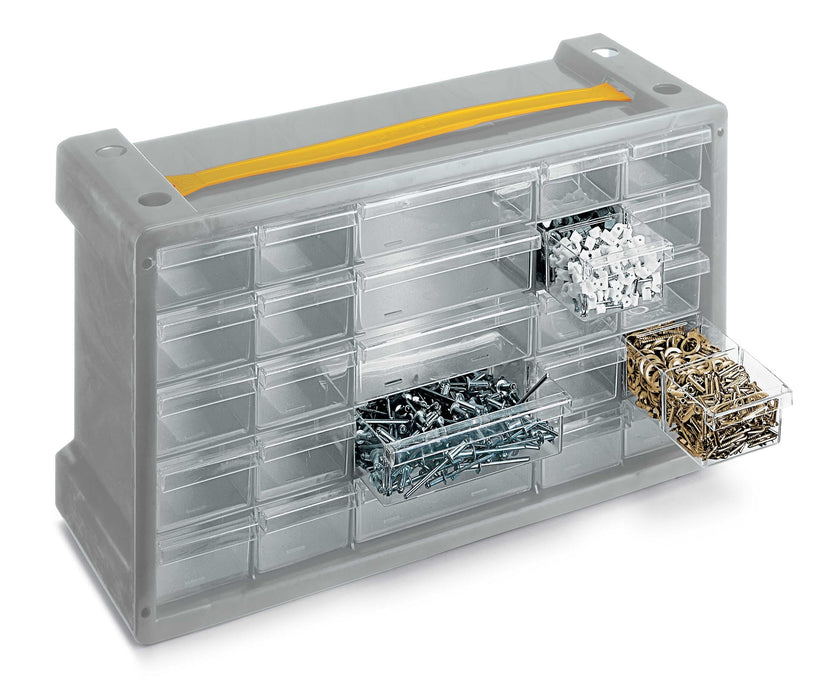 Poker 25 Compartment Storage Cabinet Organiser
Save

15

%
Translation missing: en.product.item.price.original
£26.96
Translation missing: en.product.item.price.current
£19.13 ex vat
Our Poker range of compartment storage organisers is great for small parts storage and in particular for orgainsing screws, fixings, and crafting materials.
Easily carry and transport all of your fixings and small parts in one place. With 25 removable compartments, you have the choice to use the compartments within the unit or remove them if preferred.
The 25 bin cabinet comes with 20 equally sized inserts (bins) and 5 larger compartments. The inserts can be divided into two (selection of dividers provided). The casing also comes with a carry handle making this extremely easy to transport and this is also wall-mountable with screw-holes pre-drilled on the back of the unit.
Product Specification
Model: POKER25
Product Dimensions: W405 x D150 x H195mm
Material: Polypropylene