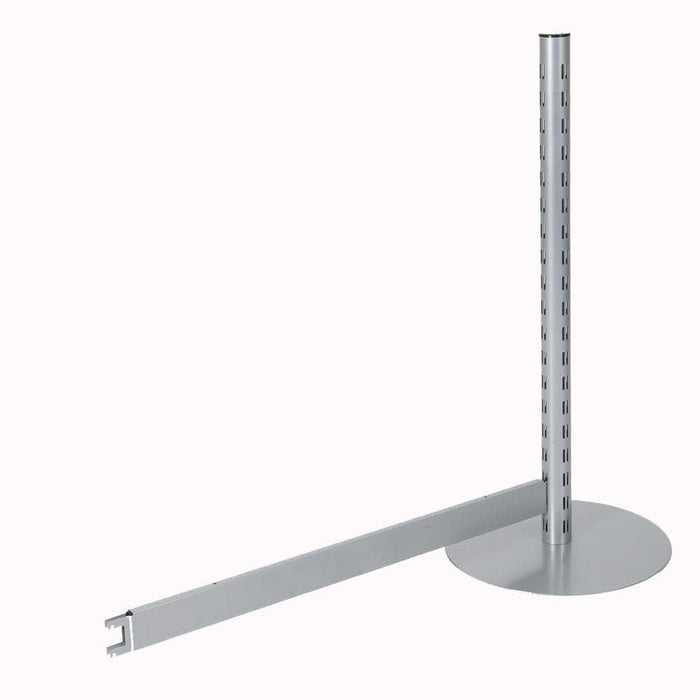 Queue Shelving Extension Bay 1m
Product Description
Our fantastic Queue Shelving System! Bays can be either single or double sided, simply place shelves on either side if double side is required.
Manage traffic within your shop, while displaying stock for the impulse purchase. Our system takes minutes to install,and is easy to re-configure thanks to the quick release rear support bar.
This is an extension Bay,  and should be used with a starter bay to create runs of shelving.
Product Specification

Components:
1 x Uprights 1000mm (60mm diameter)
1 x Round Base Plates & fixings (450mm diameter)
1 x Removable Tie Bar 1000mm (only 1 required per bay)
1 x Black Top Caps

Painted: Silver RAL 9006 (other colours are available on request)
Sizes: The bays are 1000mm high x 1000mm wide
Accessories are sold separately and include:
Standard shelves
Magazine Shelves
Newspaper Shelves
Dividers
Support Bars & Hooks
A4 Frames
Perspex Bowls