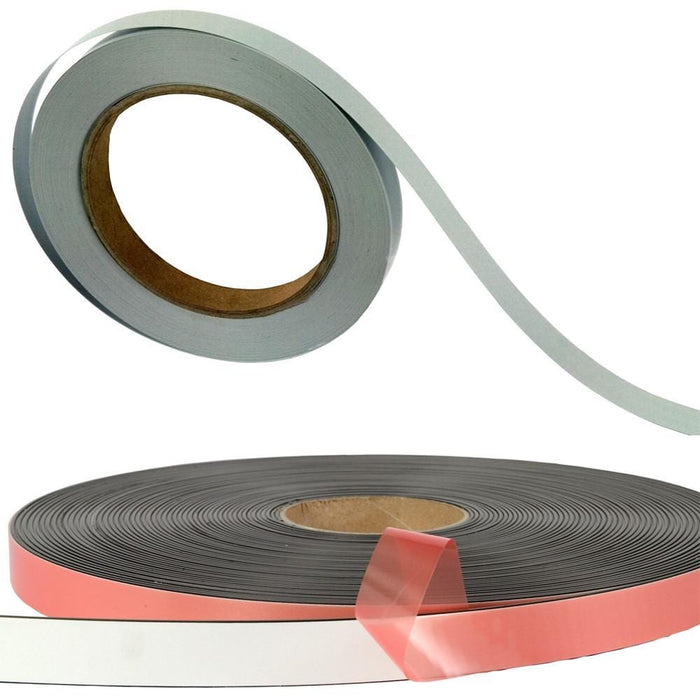 Secondary Glazing Magnetic Tape Kit
Product Description
Feeling the draughts through your windows? Our Secondary Glazing Tape Kit is the low cost, high impact solution. 
The steel tape is supplied with a gloss white finish, and the foam adhesive pad is white, so once in place the only colour that is visible when looking at the finished installation is white. The magnets are strong enough to hold the panel in place, but the panel can be easily removed in the summer months or to allow access to the window at any time. Ideal for houses with wooden or sash windows. Can also be used on fly-screens.
Instructions:
1) The magnetic tape with foam adhesive should be used on the acrylic sheet to form a magnetic surface on the acrylic
2) The steel tape with premium adhesive should be used on the window frame so that the magnet can stick to the steel tape. *Premium adhesive is a special acrylic adhesive with superb bonding properties, and it's resistance to plasticisers means it is suitable for use even on PVC.
3) Allow 24 hours for the adhesive to completely dry and then the secondary glazing can be simply hung in place.
4) The tape is cut easily to size with a pair of scissors 
Quality:
Our tape is not imported, but manufactured here in the UK. All our magnetic tape has high strength magnetisation.

The acrylic panel is not supplied, you should be able to purchase this from your local DIY store, or order it cut to size online. The usual thickness of acrylic panel is between 2mm and 4mm.
Product Specification
Kit comprises:
1 roll 15m long magnetic tape with foam adhesive (12.7mm wide)
1 roll 15m long steel tape with premium* adhesive (13mm wide)