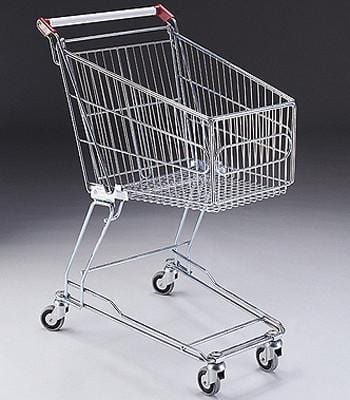 Shopping Trolley 60Ltr (set of 4)
Set of 4 x 60 Litre  Shopping Trolleys.

The 60 Litre Small Shopping Trolley is ideal in small supermarkets, convenience stores, farm shops or even delis. It is a very stable and popular trolley with retailers and customers.
Choose handle colour from drop-down red, dark green or blue.
You can add supermarket trolley locks and we can also brand the handles with your logo.
 Delivery is 5-7 working days
Product Specification 
Size: H935mm x L726mm x W465mm overall
This trolley comes with a bag hook as standard but
no baby seat.