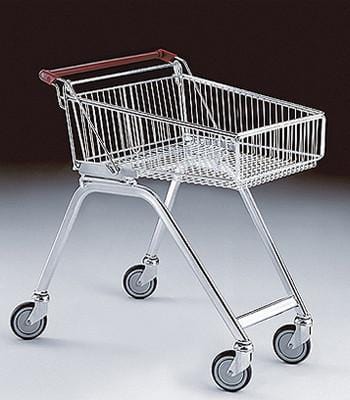 Shopping Trolley 80Ltr Shallow (set of 2)
Product Description
Set of 2 x 80 Litre (Shallow) Shopping Trolleys.
The 80 Litre Small Shopping Trolley is ideal in small supermarkets, convenience stores, farm shops or even delis. It is a very stable and popular trolley with retailers and customers.
Choose handle colour from drop down red, dark green or blue.
The shallow basket is popular with many customer types as it avoids

 


the need for bending and lifting items out of a deep basket.

You can add supermarket trolley locks and we can also brand the handles with your logo.
 Delivery is 5-7 working days
Product Specification 
Size: H925mm x L832mm x W570mm overall
This trolley comes with a bag hook as standard but
no baby seat.