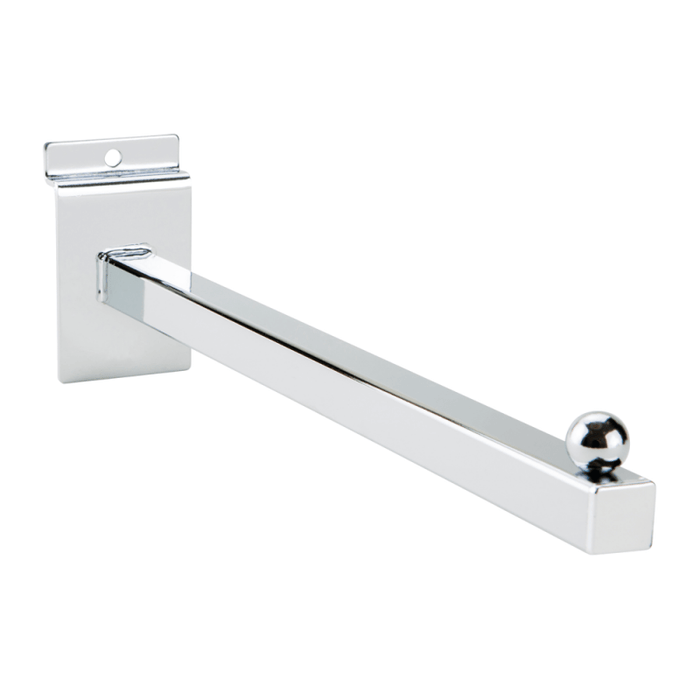 Product Description
This Hook Rail Arm has been designed with a modern chrome finish to suit any store design, layout or product.
The small notch at the end of each rail will keep your products in place and prevent them falling off the rail.
Designed for use on slatwalls with a chrome back plate measuring 5cm W x 8.5cm H.
Product Specification
Size: 31cm x 1.7cm x 1.7cm
Quantity: PACK OF 10