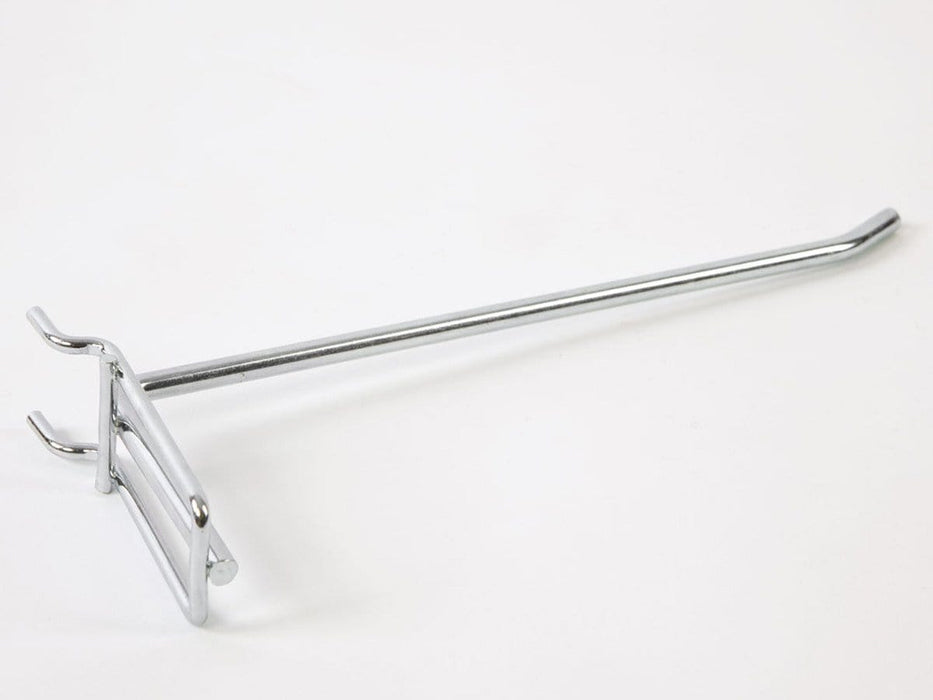 Single Prong Hook for Shop Shelving (pack 100)
Single Prong Hooks

The Single Prong Hooks are designed for use with shop shelving perforated back panels. These come in  packs on 100 and are available in 4 different sizes.
These are manufactured to a high quality and is east to fit. These are great way of displaying products whilst freeing up counter space.
Product Specification
Quantity: 100 per pack
Sizes: 150mm, 200mm, 250mm or 300mm.

Finish: Bright Zinc Plate
Please note: The delivery timescale is approx. 7-10 working days for this product to arrive.