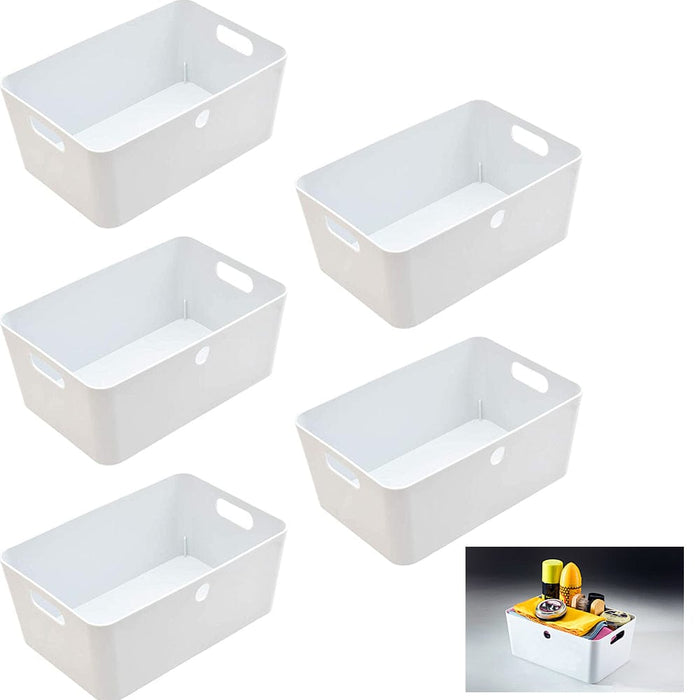 Type 2 Medium Plastic Storage Box Organiser Container (pack of 5)
Our medium plastic storage organisers boxes are a stylish solution for tidying up loose items and a great storage organiser for offices, kitchens, bedrooms, sheds, and even workshops. 
Whether you're tidying screws and fixings, make-up, or cleaning products, these are a perfect solution to sit on shelving, desktops, kitchen cupboards, under-sink storage, or in wardrobes. 
Built to a robust and durable standard in the UK, these are suitable for most environments and are not your standard flimsy container.
Type 3 is our medium-sized option of this range with smaller and larger options available with the Type 1 and Type 3 variations also available. 
These are available in Brilliant White or Dove Grey and come in a pack of 5
Product Specification
Measurements: 270 x 180 x 110 mm
Capacity: Approx. 4.5L
Colour: White & Dove Grey 
Material: Polypropylene  
Quantity: 5 per pack
Manufactured in the UK