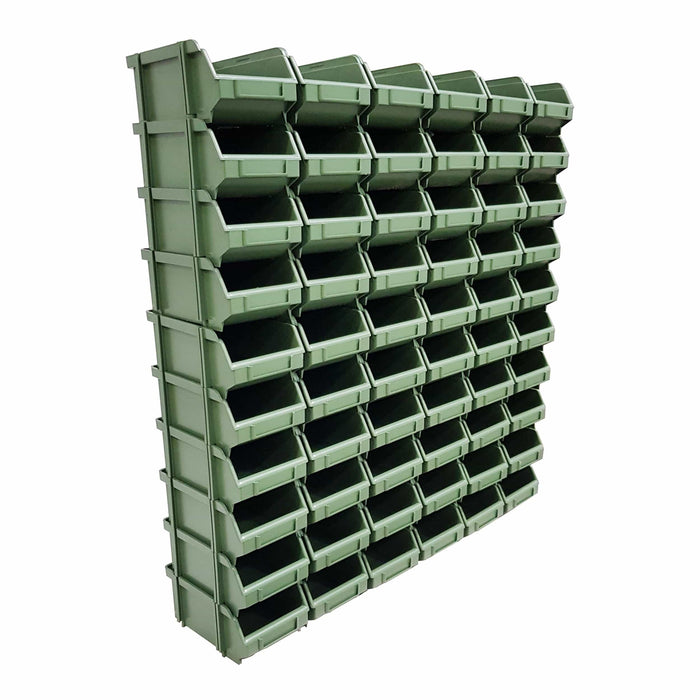 Pack of 60 x Interconnecting Union Storage Bin A
This 60 bin container pick wall is a fantastic, freestanding wall, ideal for order picking. The bins interlock with each other in a unique system and each union bin can be joined on 3 sides to provide a strong stable freestanding storage system without the cost of backplates or shelving.
The Union A's are one of our smaller size bins making these great for storing smaller products.
Product Specification

Individual Bin Size: 104mm wide x 165mm deep x 76mm high
Included: 60 x Union A Bins (green)