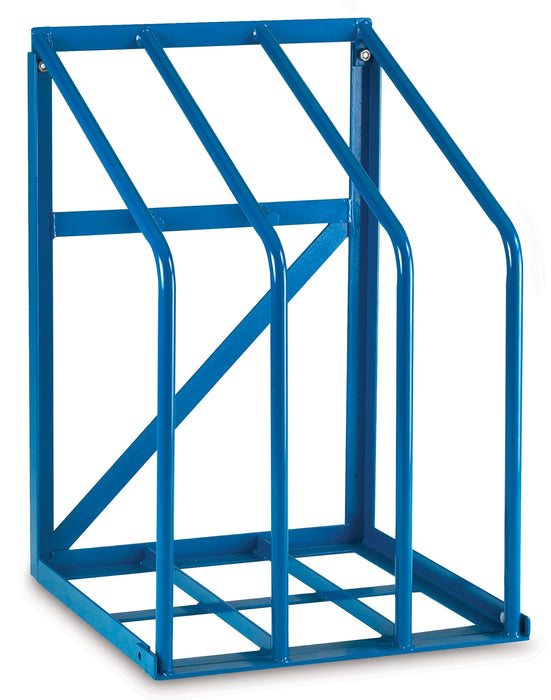 Freestanding Vertical Sheet Storage Rack
 The Sheet Rack allows for vertical storage of all sheet materials, panels, and boards. The dividers allow for the segregation of the products stored making storage and handling easier, whilst preventing the items stored from sliding. There are three storage segments per rack which are spaced 155mm apart.
Due to the favourable size of the units, these are easy to load by hand and can be safely secured to the floor (fixings not included). This is recommended to create a more stable unit and to prevent the sheet rack from moving.

The Racks are particularly suitable for storing wood, plastics, and metals.
These are delivered flat packed with can be easily assembled. The Sheet Rack is constructed from steel and has been powder coated in blue. 
Lead time is 7-10 Days Delivery
Product Specification
Size: H900 x W600 x D600 mm
Lead time is 7-10 Days Delivery