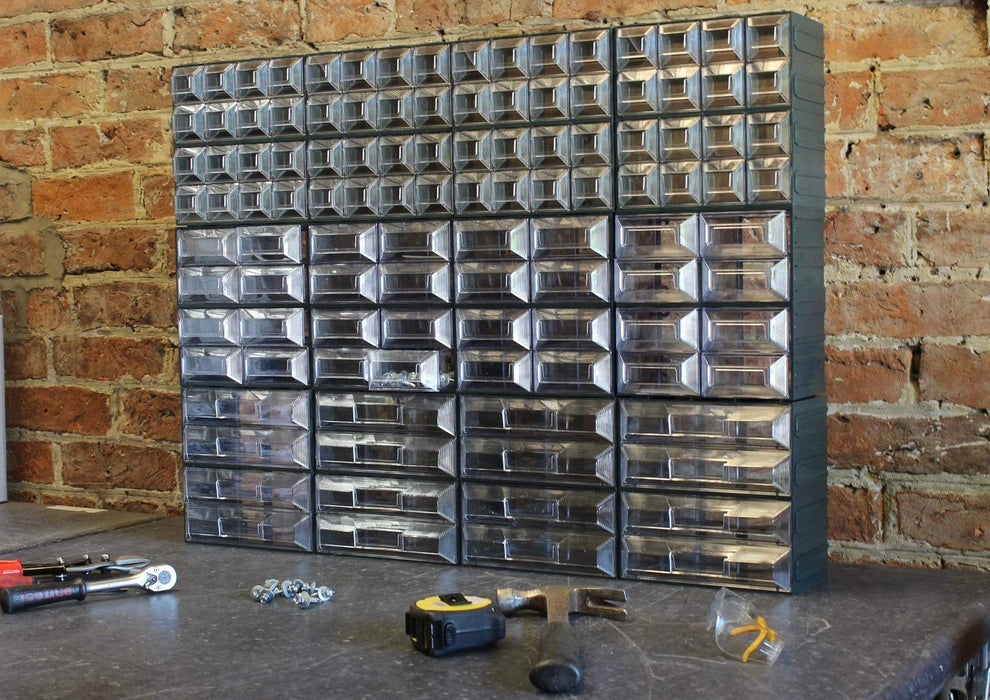 Vision Storage Block MEGA Unit 1 - Extra Large Compartment Organiser
Sold out
Translation missing: en.product.item.price.original
£217.99
Translation missing: en.product.item.price.current
£154.41 ex vat
A range of interlocking drawer units with various drawer options. These are great for small parts and perfect for offices, workshops, and industrial use.
These units easily interlock and create a study unit. More individual blocks can be added to construct a larger unit, allowing you to build up your unit over time if required.
The variation of drawers and individual blocks is perfect for those needing to store a range of screws, fixings, small tools, craft items, etc. Each block is also wall-mountable and comes with screw holes pre-fixed.
Product Specification 
Contents:
4x Vision Block 12 - 16 drawers
4x Vision Block 13 - 8 drawers
4x Vision Block 14 - 4 drawers
Front Label Transparent holders
Each individual unit Size:
W208 mm x D132 mm x H208 mm
Overall Unit Size: W832 mm x D132 mm x H624mm