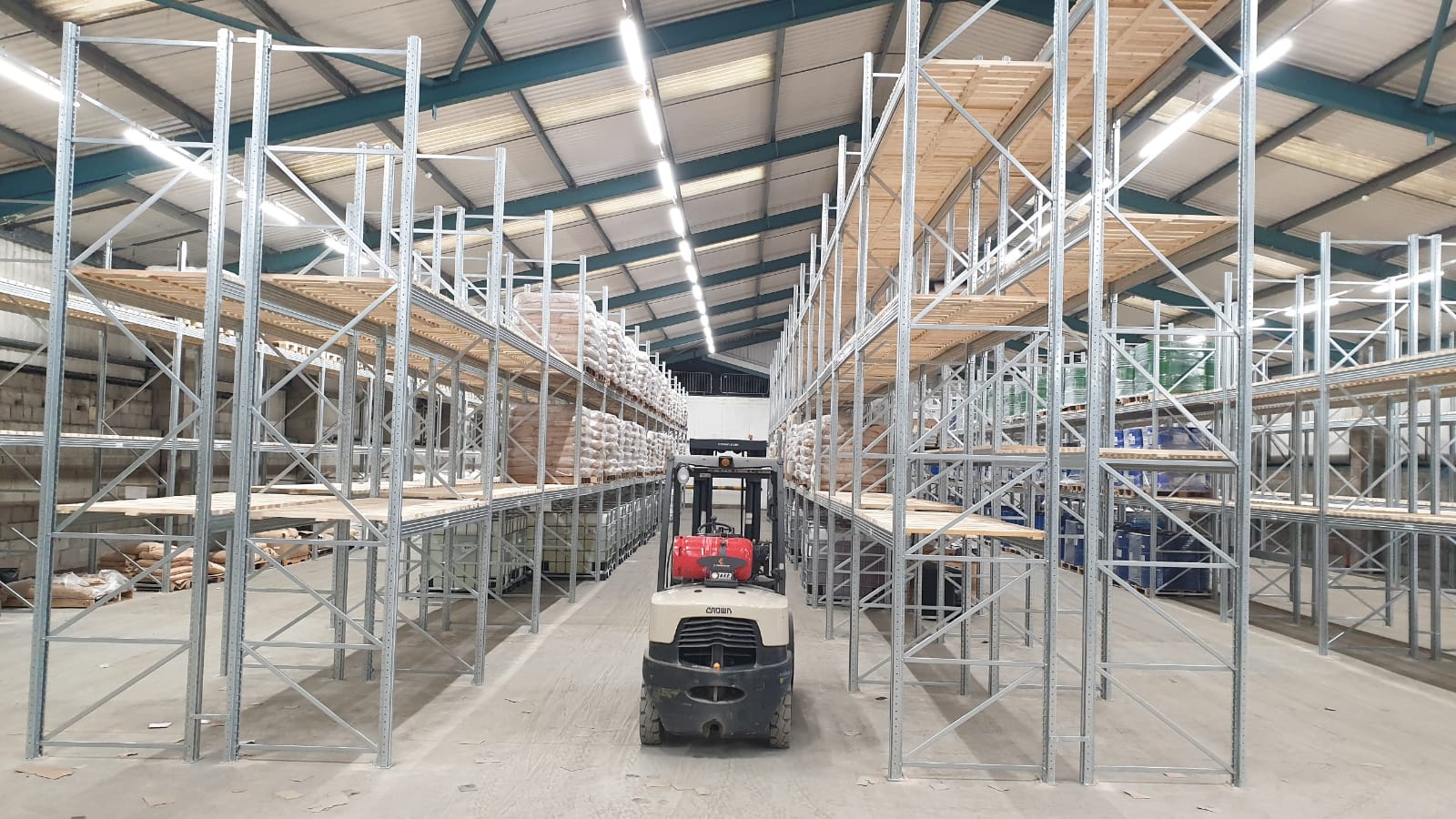 Filstorage design skills put to the test by new logistics company
The design skills of storage and racking specialist Filstorage were put to the test with the launch of a newly formed logistics company in East Yorkshire.
Newport Freight Services (NFS) started trading in January from a fully refurbished warehouse on Dianthus Business Park – opposite well-known business JZ Flowers.
The company employed Filstorage to design, supply racking for, and fit out its 22,500sqft warehouse, briefing the Eastrington-based business to maximise the use of available space.
Despite the low eave height of the building, Filstorage created a layout for more than 2,000 palletised bays, as well as finding extra capacity for NFS to unlock as the company grows.
Graham Cross, managing director of NFS, said working with Filstorage had been a very positive experience.
He said: "Filstorage did the principal designs, which we then tweaked to the final plans. They came up with a great layout that made best use of the space in a fairly challenging environment.
"The installation took around two weeks and they were flexible as the designs changed slightly about halfway through. But it was no issue. They came in on time and on budget with a great job."
As part of the contract, Filstorage installed a new form of galvanised pallet racking which is more efficient to assemble and more robust.
Gary Winter, Filstorage's business development manager for the North, said maximising space had been a challenge because of the height of the building, but he added his team and NFS had created an innovative solution.
He said: "Before Graham started the business, the warehouse was in need of refurbishment to bring it up to the same standard as the other buildings on Dianthus Business Park.
"That work was carried out and the result is a fantastic, modern facility, but the eaves are lower than a lot of newer warehouses.
"This is what presented the challenge. We had to ensure we came up with a design that gave NFS all the capacity they needed, and room to grow.
"That meant utilising the floor space as efficiently as possible and choosing racking to facilitate this. It also meant making the best of the roof space that was available, and generally putting a lot of time and effort into making sure every bit of the building was put to best use."
As well as the newly refurbished warehouse, NFS has a 30,000sqft of chilled warehouse space on the same business park.
The company, which specialises in freight forwarding, warehousing and distribution, is a joint venture between industry expert Mr Cross and Jelle Zwemstra of JZ Flowers, and was set up to capitalise on the high demand for these services around the Humber Ports and the M62 corridor.