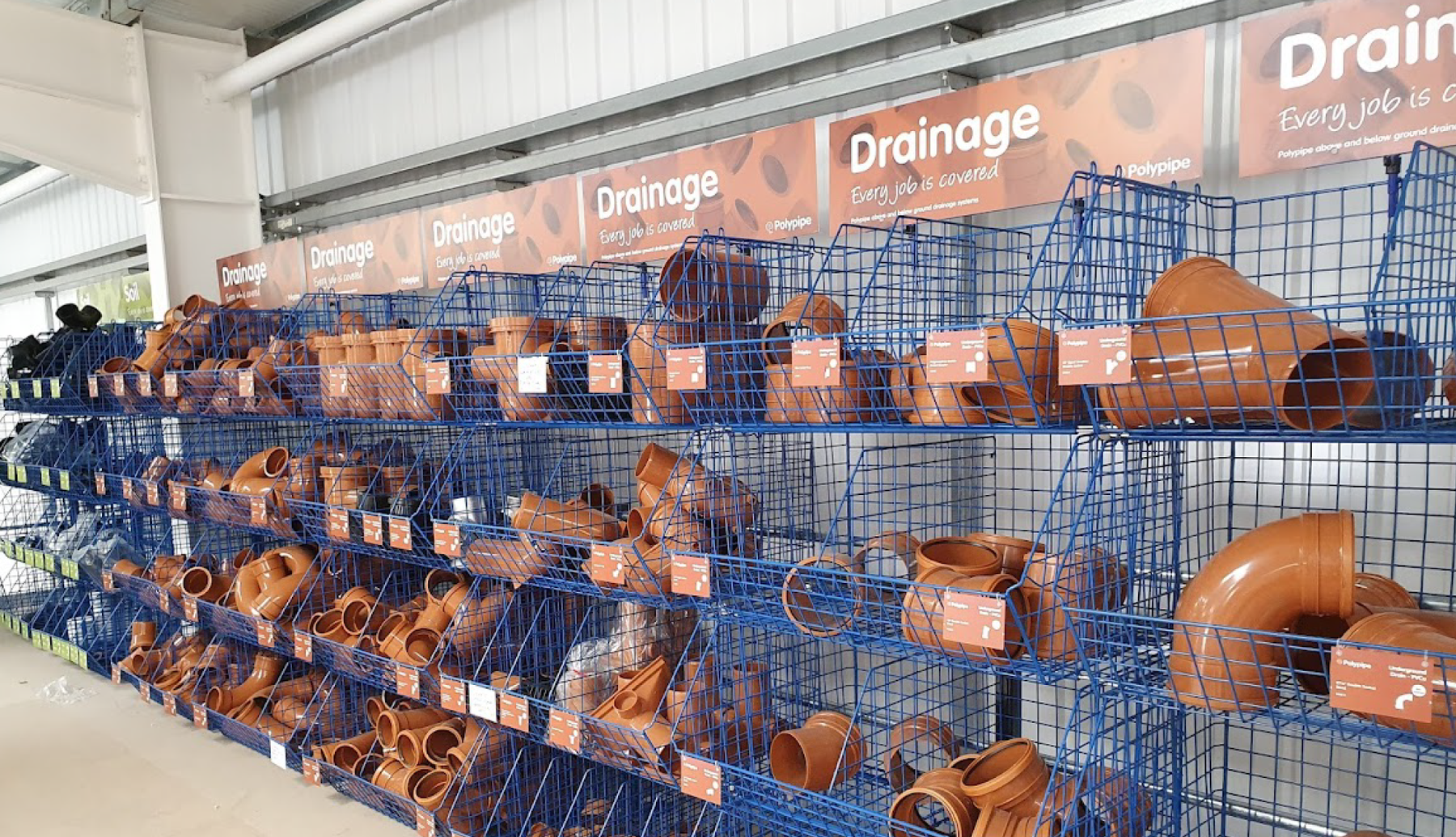 The Benefits of Wire Storage Baskets for Order Processing
Anyone who has worked in a store or a warehouse knows how essential space is for storage, picking and filling orders. Having enough space and enough storage is crucial for smooth running and can help you streamline and scale your business. If your store or warehouse is starting to struggle for space, we have the perfect solution. Our wire storage baskets are an effective and cost-efficient way to store your stock in a manageable way.
What Are Wire Storage Baskets?
Wire storage baskets are open containers made from metal with an openwork design. They're often seen in industries where storage is essential - whether that be in factories, garages, stores or even the pharmaceutical industry. As well as being practical and useful for storage, they come with a whole range of benefits. 
Benefits of Wire Storage Baskets 
Here at Filstorage, our range of wire storage baskets come in a variety of sizes and colours and are now more useful than ever with the constant change in buying patterns. Here's why you should consider investing in wire storage baskets.
Space Efficient 
For a lot of businesses, lack of space is a constant issue - especially for businesses that are rapidly growing. But, instead of investing in more space and infrastructure, have you thought about maximising and utilising your existing space? 
By using wire storage baskets, you're able to store your goods both vertically and horizontally and are much more space efficient than other traditional storage methods such as boxes. The range of sizes also allows us to cater for different-sized products. 
Picking & Sorting Efficiency 
As well as using your space efficiently, wire storage baskets also help streamline and speed up the restocking, picking and sorting process. Because wire storage baskets are an open wired container, you're able to very easily examine what is in there, even from a distance - a more efficient approach to sorting and picking. By utilising a wheeled wire storage basket you can increase the efficiency of sorting throughout your premises with the ability to easily move around your goods without needing to carry heavy boxes. The height of the storage boxes also means that your employees are limiting the need of bending and stretching. 
Versatility 
Another great benefit of wired storage baskets is how versatile they are. Because of the range of sizes and the ability to use dividers, these storage baskets can be used in a range of industries. They are commonly found in clothing warehouses but can be used in the automotive industry due to their durability and strength. They can also be effectively used in a pharmaceutical setting to help avoid cross-contamination.
Safe, Secure & Low Maintenance
Finally, one of the best things about our wire storage containers is the safety and security they offer. We pride ourselves on making the safest baskets around, making sure there are no sharp edges or corners to put you and your employees at risk. This also means that there is no snagging on any of the products you pick from the baskets — crucial for so many industries.
Because our baskets are made from such high-quality materials, the baskets will not rust, or fall apart. When buying with Filstorage, you're investing in the longevity of your business - these baskets will last for years to come and much longer than storage alternatives. Due to the high-quality materials, these baskets are also low maintenance, from installation to restocking. 
Wire Storage Baskets at Filstorage 
If you're looking for a high-quality wire storage basket that you can rely on for years to come, we have the perfect solution. Take a look at our full range of wired storage solutions on our website or get in touch with a member of our team who will be able to assist you! Alternatively, for more information about how your business can thrive without wired storage baskets, watch this video!