Pigeon Hole Racking
Allows long products to be stored without sagging
Leading Supplier
We understand every companies' storage needs are different and with our Pigeon Hole Racking we can create a solution for you. We are a leading supplier of pigeon hole racking solutions across the UK.
No matter what type of product you need to store, we can tailor a solution to your needs from small out door storage sheds to full warehouse refits. We have previously helped many clients to safely store a range of products, why not get in touch now to discuss your business needs.
The racks can be manufactured to any size or specification, with painted or galvanised finishes.
National Coverage
We have Regional Account Managers covering every region of the UK, with over 100 years combined experience in the racking and shelving industry. Our regional consultants are based all over the UK so we are well placed to give a local service nationwide!  
Your local rep will be able to assist and is able to visit your premises in which they will be able to provide a free design & layout service with accompanying CAD drawing, all with no obligation to buy.
Our sales office is open Mon-Fri to deal with any enquiries, and we have an in-house project manager. Whether your budget is £1k or £100k+, we will design the scheme that best suits your needs and helps to increase sales.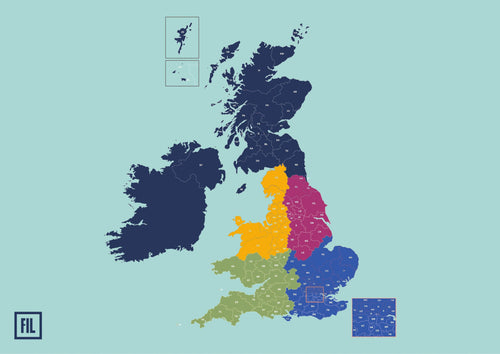 SEMA Approved Distributor
The SEMA Distributor Company (SDC) qualification indicates that a company is dedicated to  the supply of quality storage equipment. To become part of the SEMA Distributor Group (SDG) the company must demonstrate a high level of commitment to safety standards, work to industry codes of practice and be regulated by a random audit.
Cutting corners on rack safety could cost you much more in the long run. We strongly advise you use a SEMA approved company for any racking purchases or installations. All of our installation teams are SEIRS (Storage Equipment Installers Registration Scheme) certified, so you can be assured that you are dealing with a competent company that is regularly audited by an independent and external process.
Pigeon Hole Racking FAQ
What is Pigeon Hole Racking?
Pigeon Hole Racking is designed for the horizontal storage of long products such as timber, uPVC profiles and plastic or copper pipes, without the risk of the product sagging or bending. Vertical dividers provide partitions in the rack creating the pigeon holes into which the product of any length can be stored.
The vertical dividers can be moved once in place to create large or small compartments as the stock rotates and the requirements change. Pigeon hole racks can be boarded out on the top level to create a mezzanine floor storage area with a staircase and handrails for access.
Helpful Tips
- A 600mm x 600mm pigeon hole is ideal to store a cube of timber plus any loose items from the previous pack.
- Chipboard decking is not required on the rack unless PVCu profiles are being stored.
- If space is at a premium the top of the rack can be decked out to provide another storage area or even a mezzanine floor.