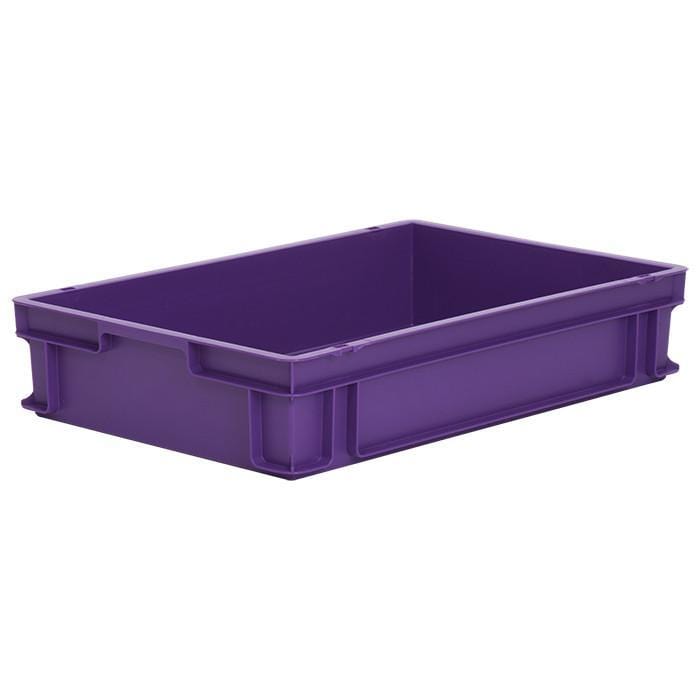 10 x Euro Stacking Containers (600x400x120mm) M200A
Product Description
Set of 10 x Euro stacking containers for industrial and commercial use.
The Euro stacking container is a UK made industrial strength unit designed for commercial use. This is not your average flimsy plastic container and comes with a solid sides and a solid base to create an all-round robust unit. There are hand grips on either side which allow for easier handling.
This container provides a materials handling and storage solution suitable for all environments and are an ideal alternative to corrugated packaging for moving and storing goods. Stacking containers are specifically designed to stack on top of each other positively with or without lids. They are generally more straight sided than the stack/nest containers equivalent which may suit the items that are inserted into them. Many are manufactured from virgin material so a suitable for food contact.
Product Specification
External Dimensions: 600x400x120mm high
Internal Dimensions: 552x352x105mm high
Capacity: 23.7L
Colours: 9 Colours available
Quantity: 10 containers supplied, all in one colour