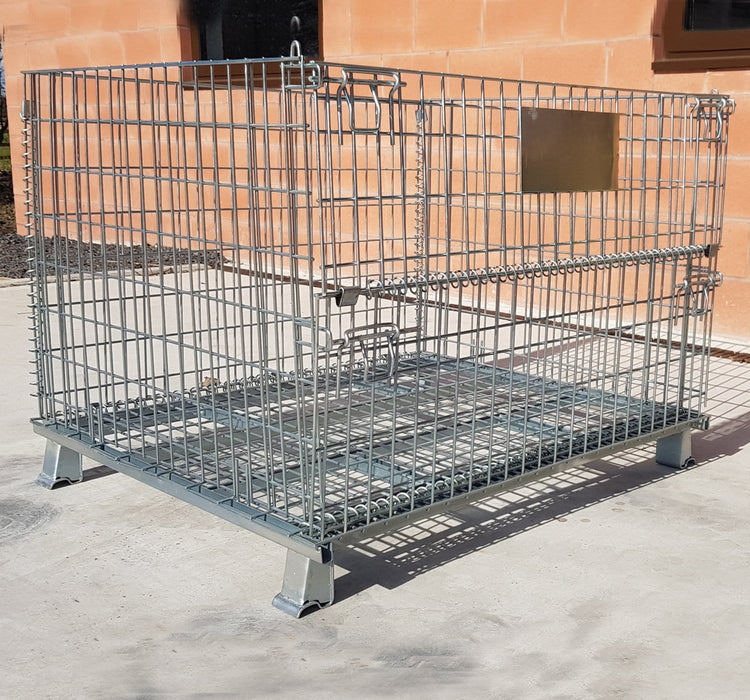 Collapsible folding steel pallet cage wire mesh hypercage stillage
Metal Stillage Hypcercages (Used good condition) 
Our Folding Pallet Cage can be folded flat for storage and transit when not in use. The unit comes with a half-hinged access gate allowing for easier end-user handling for product access and also when loading/unloading.
These units are stackable and have reinforced feet. There is also a place for labeling on the front of the pallet cage and these are easily transportable with a forklift or pallet truck.
Please note these products are in good used condition. There may be some cosmetic damage such as a couple of bent wires or a little bit of rust but nothing that affects the stillage.
Dimensions: 1000 mm(w) x 800 (d) x 750mm. These are approximate dimensions.

Quantities: Choose from 1, 4 or 8 in the dropdown.