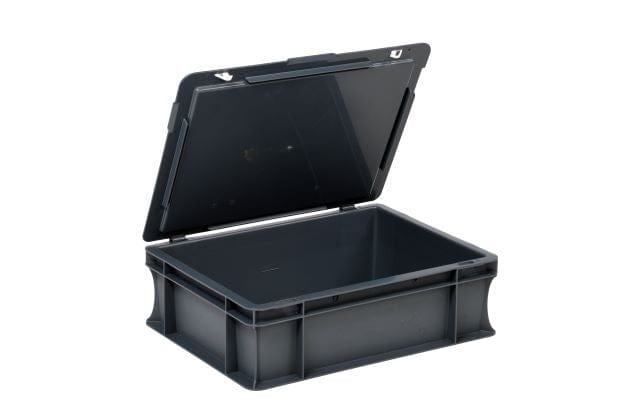 Grey Euro Stacking Containers Hinged Lids (10 Pack)
Our grey Euro Stacking Container Lids are sold in packs of 10, with two sizes to suit both (400x300mm) and (600x400mm) containers. These match our grey euro stacking container range.
These are hinged lids with clips to secure the lid when closed. All containers and accessories are manufactured from high-density food-grade polypropylene which has a temperature resistance from -5°C to +70°C


This product is for a set of lids only: does not include the euro containers which can be bought separately.
Deliver Lead Time is 10-15 working days
Product Specification
400x300mm Lid (set of 10)
Dimensions: 400 x 300 x 19mm
Pack Quantity: 10
600x400mm Lid (set of 10)
Dimensions: 600 x 400 x 21mm
Pack Quantity: 10
Deliver Lead Time is 10-15working days