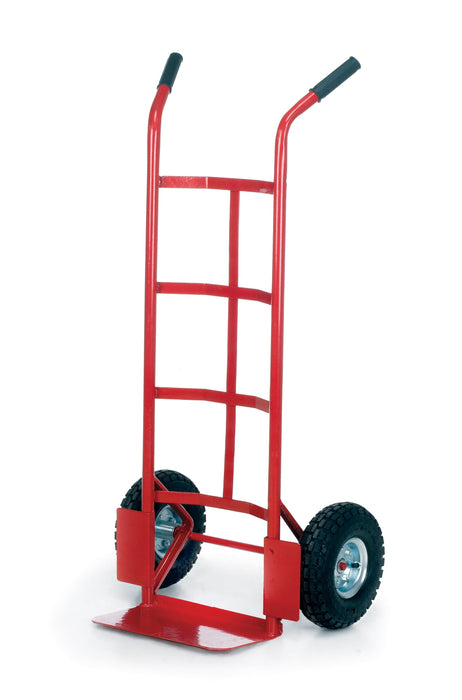 Pneumatic Tyre Standard Sack Truck Trolley
Our standard sack truck is designed to help you transport goods and items in almost any environment.
Constructed to a robust construction, this truck allows for easy manoeuvrability, with pneumatic wheels which are designed to carry items over uneven surfaces. 
The sack truck is concave framed and comes with a solid toe plate and wheel guards as standard. The loading weight capacity is 150kg making this a great option for transporting heavy duty items. 
This Sack Truck is powder coated in red.
Lead time is 5-7 working days.
Product Specification
Size: H1155 x W550 x D450mm
Wheels: 260mm
Toeplate: W350 x D200mm
Capacity: 150kg 
Lead time is 5-7 working days.