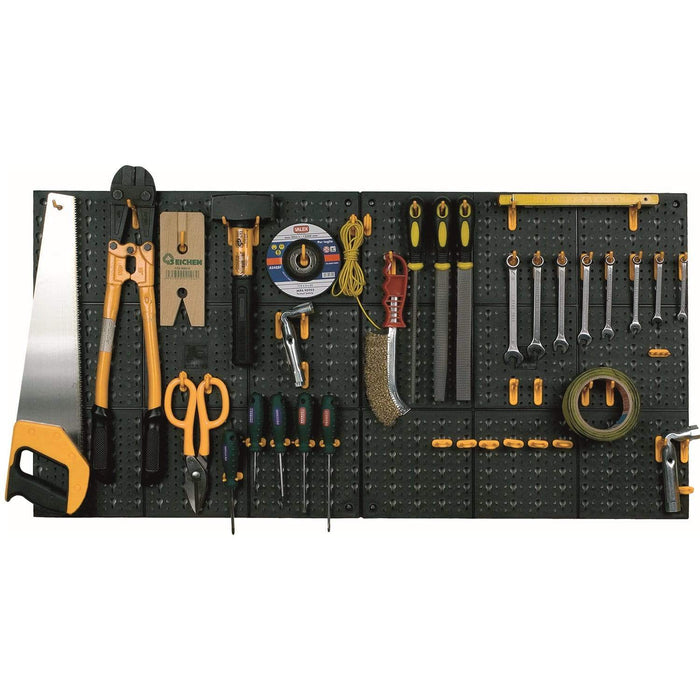 Wall Mounted Tool Storage Board Panel Organiser Pegboard
easy self assembly
recycled plastic
If you're getting fed up with locating your tools and other equipment then look no further! Our Wall Mounted Tool Storage Panel Kit is a great storage solution for garages and workstations. These value kits provide a resistant and modular option for organising your tools and equipment. 

The complete kit consists of 2 back panels and 50 assorted hooks.
These have been produced with recycling and recyclable plastic, in compliance with REACH regulation.
Product Specification
Width: 1000mm (total)
Depth: 18mm
Height: 500mm
Material: Polypropylene 
Contents:  2 x Panel, 50 x Hooks