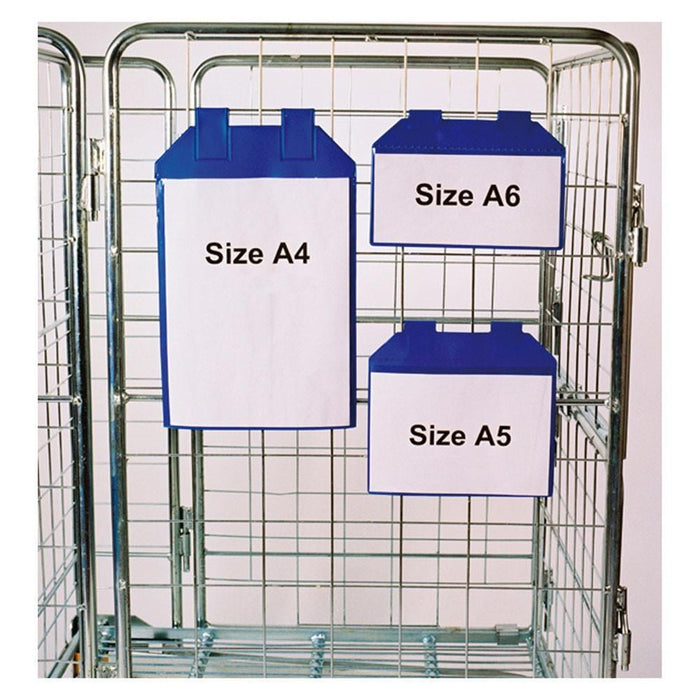 Wire Hanging Pockets (Various Sizes)
Made from tough plastic, with a magnetic fastening header that is designed to wrap around wire mesh on cages or baskets.

A great way to label and organise with various sizes available. These work well with our range of dump baskets and wire storage baskets.
Product Specification
Available to suit various paper sizes;
A4 - pack of 10 or 50
A5 - pack of 10 or 50
A6 - pack of 10 or 50