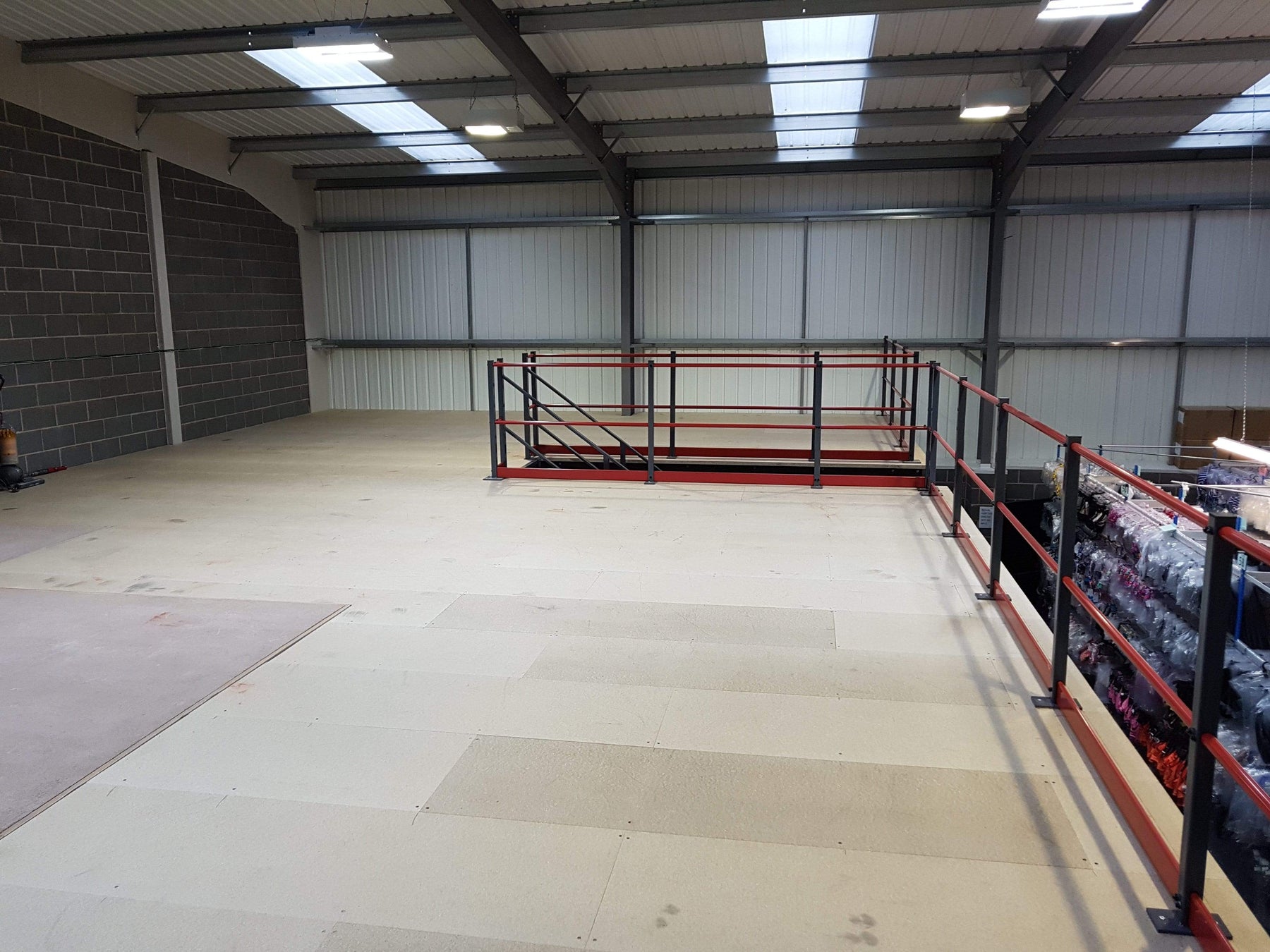 FILPLASTIC HELPS BRING SPICE TO ST VALENTINE'S DAY
LOVESTRUCK couples can get a bit of extra spice this St Valentine's Day, thanks to Filplastic.
The East Yorkshire company helped one of the UK's leading lingerie brands double the size of its warehouse.
Filplastic supplied and fitted a mezzanine floor at the company's distribution depot in West Yorkshire, to facilitate its ambitious expansion plans.
The job, which took just a weekend to complete, enables the firm to meet a soaring demand for erotic underwear from across the UK.
Gary Winter, business development manager for the north, said the job was out of the ordinary for Filplastic.
"Usually, we provide design services and supply racking and mezzanine flooring to builders' merchants and associated industries, so this was something a bit different," he said.
"We swapped bricks for bras, sealants for suspenders, timber for swimwear!
"The company got in touch with us because they needed to increase their storage capacity quickly with as little disruption to their business as possible.
"We knew the best option was going to be fitting a mezzanine floor and once they heard our plans, they fully agreed."
Gary added that a priority for the job was to get it finished quickly and cause as little mess as possible, as a significant amount of stock would still be in the warehouse.
He said: "The company couldn't risk a break in trading as orders were coming in thick and fast. Nor could they risk any damage to existing stock, so we had to work quickly and carefully.
"We finished the job in less than two days and without any mess or damage, so the client was delighted – nearly as delighted all those amorous couples will be when they receive their saucy new underwear!"
The new floor covers a total area of 91.57sqm.