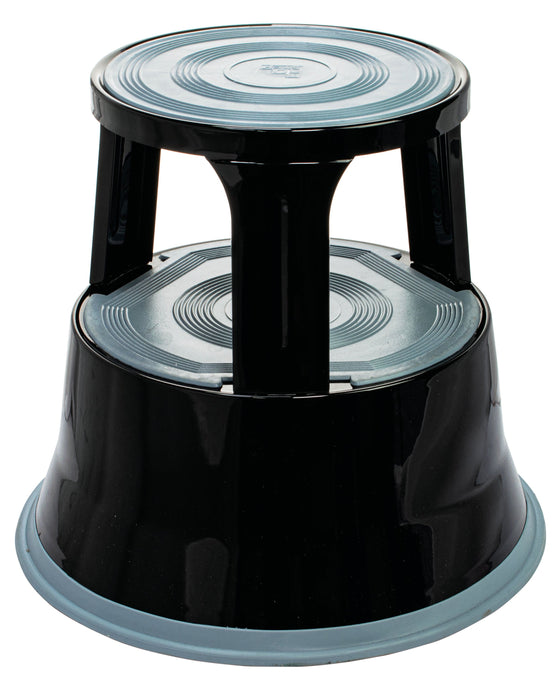 Steel Kick Step (6 colours)
Our premium range of Steel Kick Steps is GS approved and finished in a choice of 6 colours.
Black
Red
Blue
Light Grey
Pink
Yellow
These high-quality mobile steps provide a great step-up solution for items out of reach on higher levels and prevent individuals from over-stretching, which can cause injury when dealing with items out of reach.

The Kick Step is mounted on retractable spring-mounted castors allowing it to be moved into position without bending or lifting the step. Once moved into your desired location, the kick step locks into position when stepped on to provide safe access.
Our Kick Step range is suitable for most environments but is widely used in storerooms, offices, schools, and other workplace environments, where safe access is required for items stored at height.
The Kick Steps are manufactured from steel, providing a tough and durable construction.  Each Kick Step is provided with anti-slip rubber treads and a base surround to enable safe working. 
Lead time is 5-7 working days.
Product Specification
Size (Height x Top Diameter x Bottom Diameter): 400 x 260 x 430mm
Safe Working Load: 150kg 
Lead time is 5-7 working days.