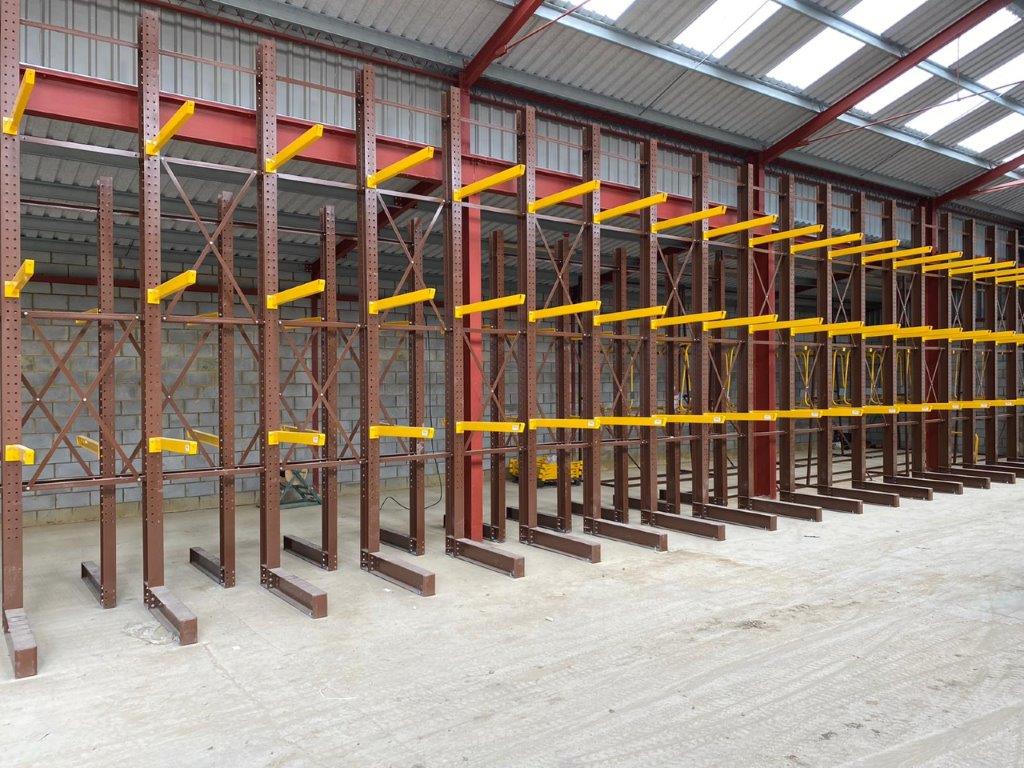 Filstorage help PGR Timber complete new depot
Filstorage has helped family-owned Builders and Timber Merchants, PGR Timber with their expansion plans by completing the supply and installation of their new depot in Chelmsford.

Following a site visit we worked with PGR Timber through various drawing layouts to ensure we found something that maximised storage capacity and also efficiency.

The works covered by Filstorage include supply and installation of racking and shelving in the showroom, warehouse and yard.
Showroom
Within the showroom, we supplied the shop shelving. Carefully following the criteria set by PGR Timber we ensured that the layout allows a smooth customer flow around the branch and ensuring that customer experience was at the forefront of the design and layout. The storeroom was also fitted with longspan racking allowing staff to easily manually handle goods for easy stock replenishment.

Warehouse
Within the warehouse we supplied a mixture cantilever and vertical racking for storage of the large range of timber products that PGR Timber offer. Cantilever racking is particularly useful for horizontal storage of sheeting whereas vertical racking is a great option to for storage of timber lengths.

Yard
In the yard, we supplied galvanised pallet racking for general storage of aggregates and building materials. In the yard, we ensured accessibility was taken into account as well as storage. This allows for deliveries and collections to be loaded and unloaded without causing disruption on site.

All of the above was supplied in PGR Timber's corporate colours of yellow and brown to ensure consistency and brand identity remained consistent with other branches.

Graham Matthews, Business Development Manager for South West England commented "It was a pleasure to be involved with helping PGR Timber with their new branch. Similarly to us PGR Timber is a family business with the same ethos of ensuring customer satisfaction as a priority. The site layout is designed to not only to optimise storage space in the warehouse and yard but also to improve customer experience in the showroom. We're confident that PGR Timber will have a lot of success and we wish the Chelmsford branch all the best for the future."
Cantilever Racking in PGR corporate colours
1. Vertical Racking in PGR corporate colours / 2. Cantilever Racking in the warehouse.